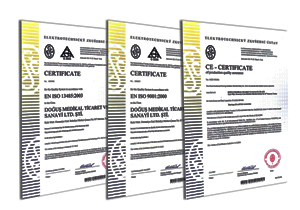 LORECa Ltd. is pure Turkey company and the only one hearing manufacturer in Turkey Republic that develops, produces, distributes and provides the service of the CE labeled hearing instruments with quality certificate EN ISO 9001:2000 and EN ISO 13485:2003,Declarations of Conformity and Free Sales Certificates the complete range of custom (ITE, ITC, CIC) and BTE instruments, digital and analogue is our product line. lthough our services are highly professional, our prices are pretty fair and competitive due to minimized operational and related costs. We develop digital technology at a level of quality that few can match, and which has made us one of the most innovative manufacturers in the industry.
LORECa was founded in 1984 by the Acer families, who still own and run the company. Our head office is located in the World, which is where our research, development and administration is based, as well as most of our production.
Electroteknicy Zkusebni Ustav a.s. EZU – N.B. No:1014
There are no certificates yet!